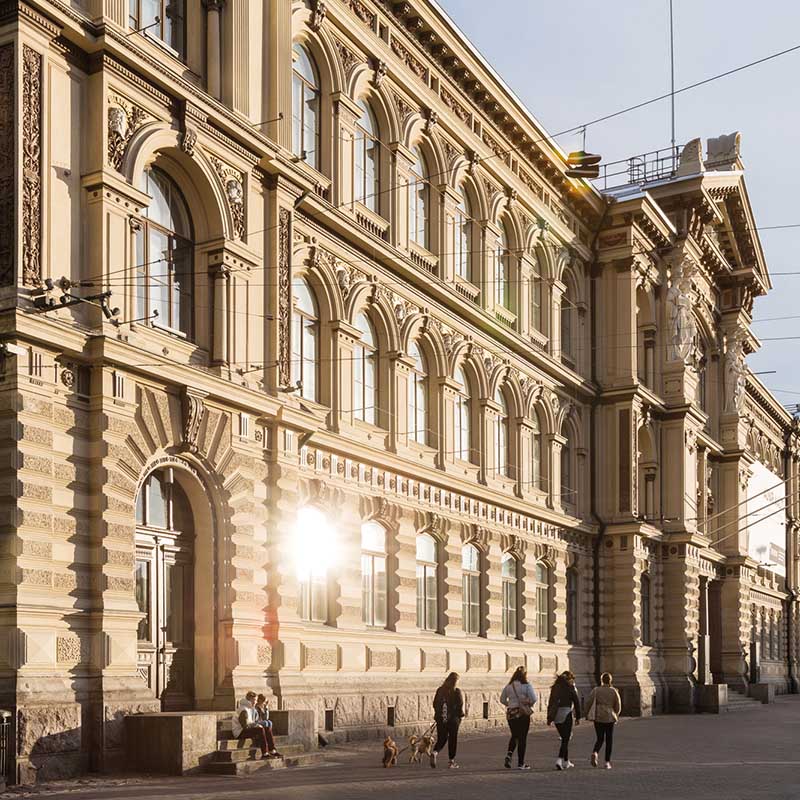 Ateneum Art Museum
The Ateneum is Finland's best-known art museum and the home of Finnish art. The beloved works in Ateneum's collections date from the period from the 18th century to the modern age.
Ateneum´s collection exhibition A Question of Time reflects on the major questions of our time through art. The exhibition also offers fresh perspectives into Finland's oldest and most extensive art collection and how it was built.

The exhibition contributes to the public debate of our century through four themes: The Age of Nature, Images of a People, Modern Life and Art and Power. Alongside the iconic, beloved classics of the Finnish artistic canon, the new exhibition also features more rarely seen works.

The hugely popular temporary exhibitions open up new perspectives into the past and the future.

The collections of the Finnish Art Society, which was founded in 1846, form the basis for the Ateneum operations. Today, these collections are part of Finland's national heritage. The Ateneum has operated from its own building since 1888. Over the years, the building has seen celebrities from the past and present: up until the 1980s, the building housed an industrial arts school (currently the Aalto University School of Arts, Design and Architecture) and the Drawing School of the Finnish Art Society (currently the Academy of Fine Arts, the University of the Arts Helsinki).

The Ateneum is home to events of all kinds: the museum organises regular workshops, lectures, guided tours and clubs. The Ateneum is part of the Finnish National Gallery, together with the Museum of Contemporary Art Kiasma and Sinebrychoff Art Museum.
Rediscover your favourite works of art and fall in love with new ones. Our doors are open to you in the heart of Helsinki. Welcome!
Opening hours
27.03.2023:
Monday: closed
Tuesday: 10:00 - 20:30
Wednesday: 10:00 - 20:30
Thursday: 10:00 - 20:30
Friday: 10:00 - 20:30
Saturday: 10:00 - 17:00
Sunday: 10:00 - 17:00
Directions/Getting here
Kaivokatu 2
00100 Finland